Freshmark Systems services a broad range of clients across the agricultural value chain. We play in integral part in the day to day success of the clients below.
Our fresh produce market clients:
Bloemfontein
Cape Town
Durban
East London
Garden Route Market
George
Kimberley
King Williamstown
Klerksdorp
Mooketsi
Mpumalanga
Namibia
Nelspruit
North End
Pietermaritzburg
Port Elizabeth
Somerset West
Springs
Tshwane
Umtata
Vereeniging
Welkom
Witbank
Our Industry clients:
Agritel
Agrihub
APAC
Botha Roodt ( JHB)
Chep
Citifresh (JHB)
DAFF
First National Bank
Garlic Growers Association
JIT Info
Litchi Growers Association
Mango Growers Association
Marco (JHB)
National Agricultural Marketing Council
Potatoes South Africa
RSA Market Agent (JHB)
SAUFM
SEFA
Subtropico Limited
Subtropico (JHB)
Technofresh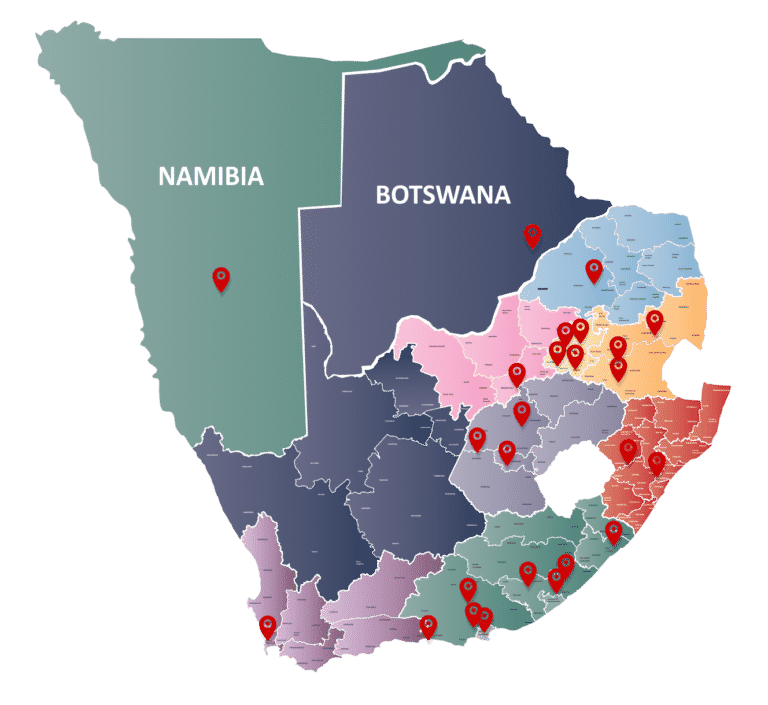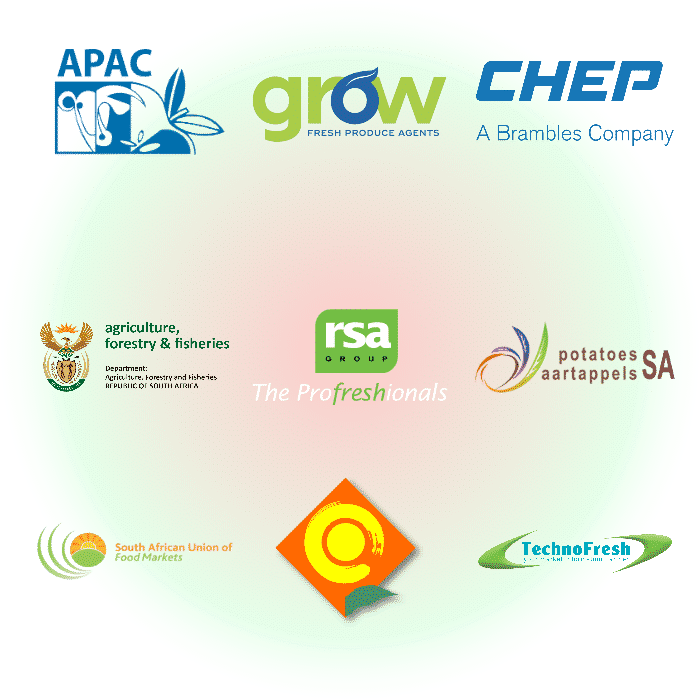 Affiliates:
Proudly South Africa: Proudly South Africa is an exciting campaign to promote South African Companies, products and services which are helping to create jobs and economic growth in our country
Computer Society of South Africa: Freshmark Systems and its member subscribe to the code of Conduct and Ethics of the CSSA Dave Larkan is one of only 40 Professional members of the society.
Raining Data, previously Pick Systems: Freshmark systems is a register Value Added Reseller (VAR) of the Raining Data product range with particular focus on their world leading Post Relational Database Management Systems. Freshmark System recognized as one of the top VAR's in Southern Africa.
Linux: Freshmark systems supports open source and has implemented many systems using the Linux operating system
South African Union of Food Market: The representative body of Fresh Produce Markets in SA. Freshmark Systems advises the body with regards to ICT issues affecting the industry Both Dave Larkan and Dot Bailey have been admitted as Special members of the institute.
Institute of Market Agents of South Africa: Freshmark work very closely with IMASA as the representative body of market agents in South Africa